Kings and Queens Holiday Party
The Adventure School conceptualized and executed this medieval themed holiday party for PopCap Games.
About 600 guests were in attendance and entered through a forest of trees into a castle setting inside the main event space. A barker greeted and announced each guest as they entered the event as done in olden times. A feast was served on long wooden tables with jesters and performers entertaining throughout the eating and speaking portion of the evening. Later, staged battles, a large scale social game, a photobooth, tarot reading, karaoke and a full sized dance floor allowed guests to create their own party experience.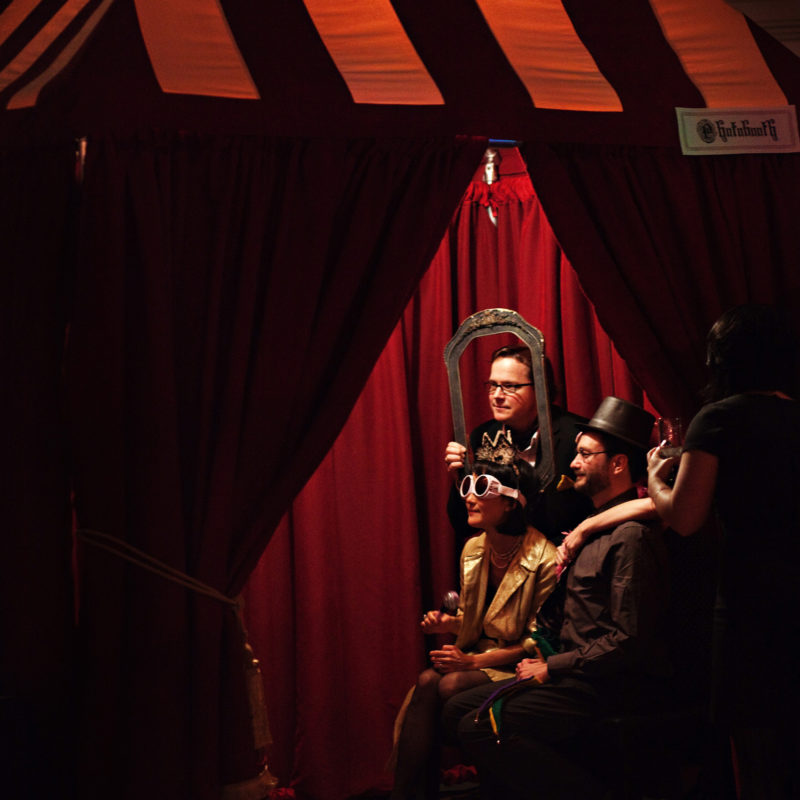 The Adventure School created hundreds of feet of pennant bunting to hang overhead the feast as well as large banners, winter woods scenes and all décor detailing. All graphics, event branding and invitations were done in-house. The invitation scrolls were hand delivered by The Adventure School dressed as royal ushers to immediately introduce the invitees of the upcoming theme.